LANDROVER DREAMS
&
CAMPFIRE STORIES

Most of us dream of driving a Landrover and exploring the freedom and adventure of the great outdoors.
That's why, from 2021, we're launching the ultimate outdoor experience with an overnight stay at one of our selected basecamps in the middle of Denmark's first Dark Sky Park.
All senses are ignited around the fire and preparing the food with brought local food, becomes in itself a part of the journey into the world of freedom far away from everyday life. In the old days, legends, lore and adventures were passed down by the fireside during the blue hour and you will find the stories smoking over the fire The blue hour heralds the coming of night, with new dreams of unknown horizons.
Once you have experienced the infinity under the starry sky of Moen, you will never forget it. Even the embers from the fire become star shots in the dark night sky.
Nowhere else we know of can you book a LANDROVER, full of gear ready for experiences beyond the ordinary. We have everything ready and you will receive an introductory video about the Land Rover and the roof tent itself. You just need to bring your own food and drink items ..
Book NOW and get the keys to the ultimate adventure machine "LANDROVER"
The Land Rover and the roof tent can accommodate 2 people and the car is packed with outdoor equipment and firewood.
3.000 kr.
PER NIGHT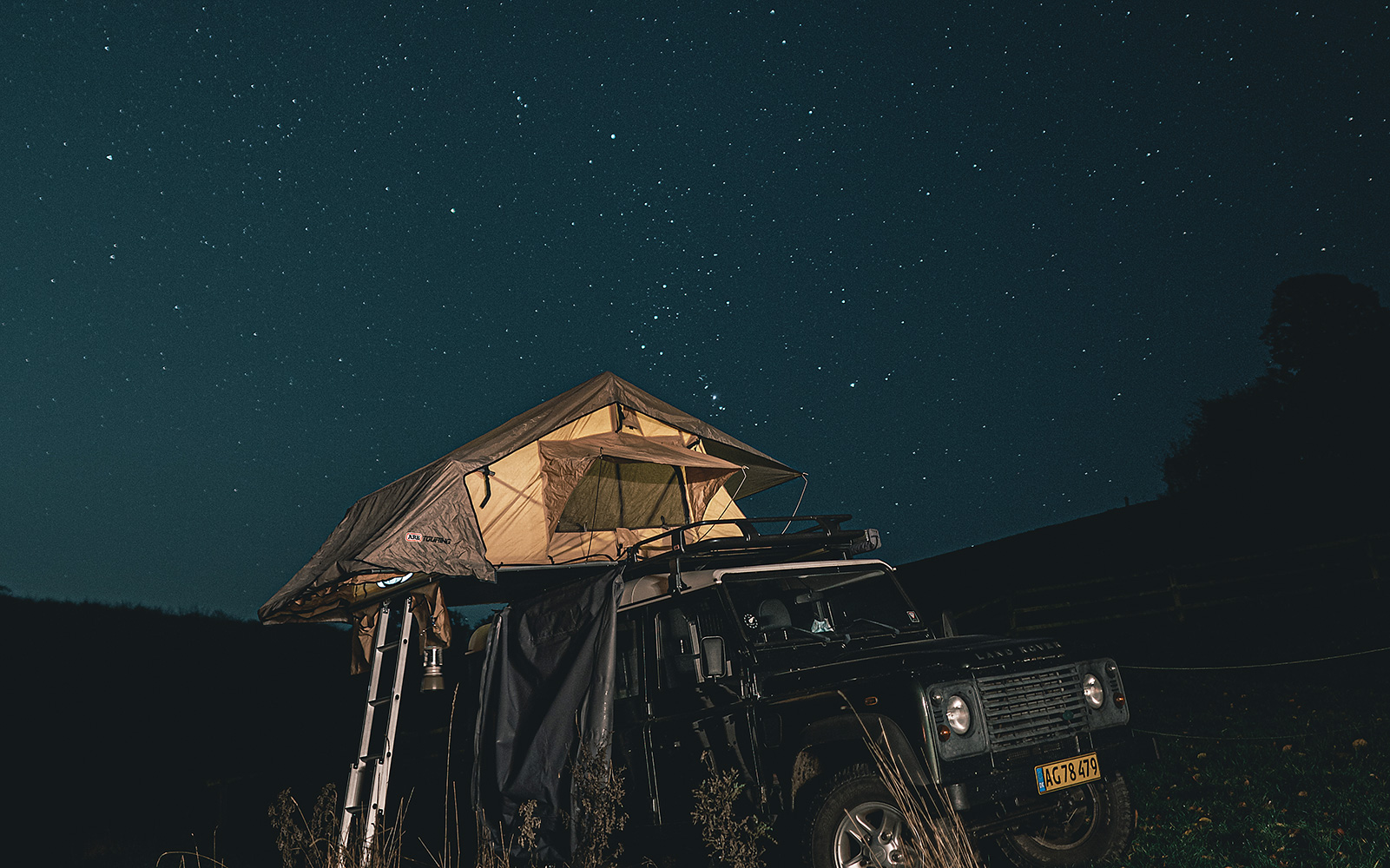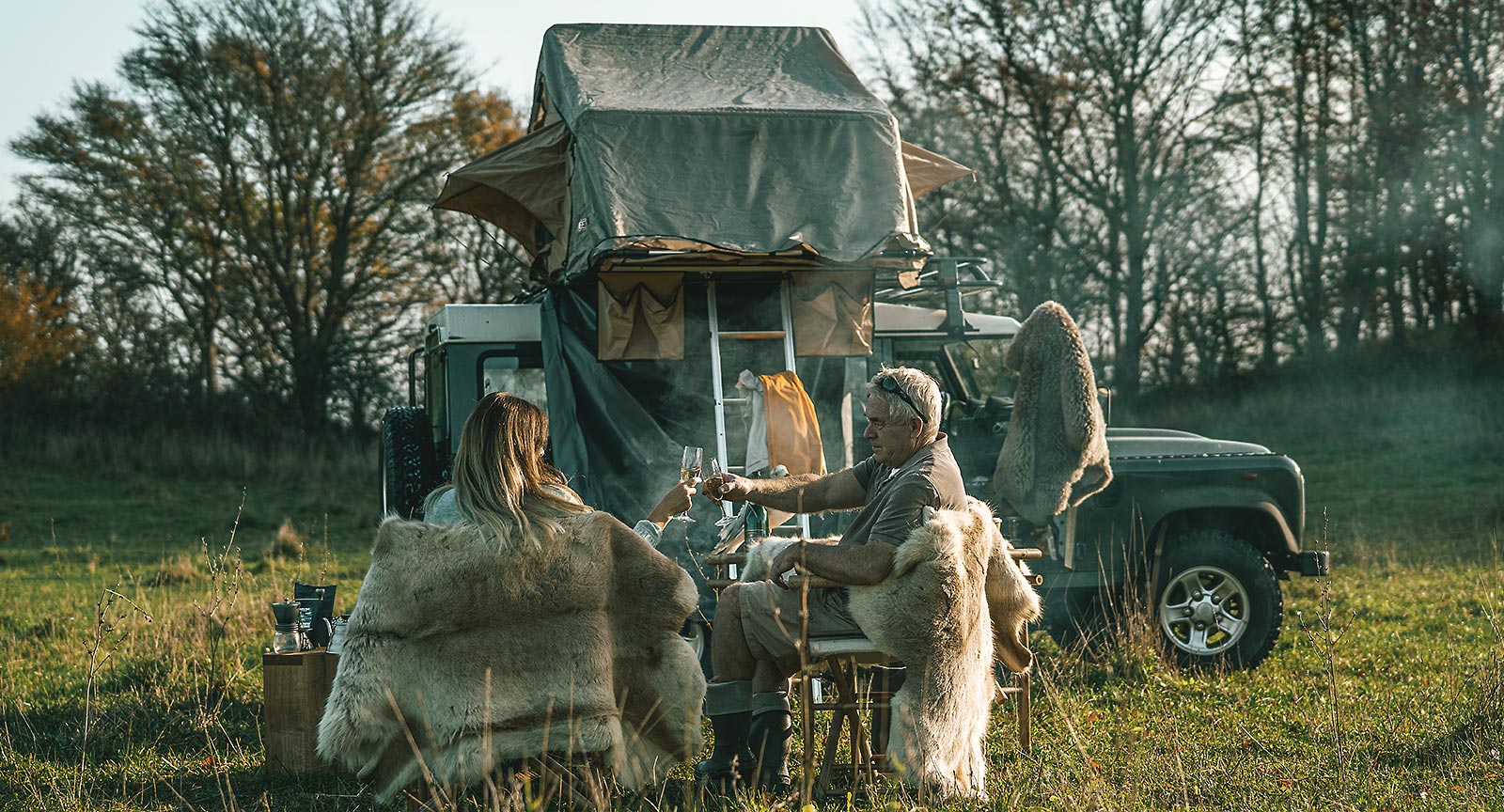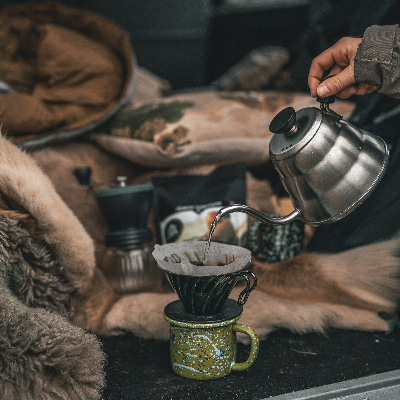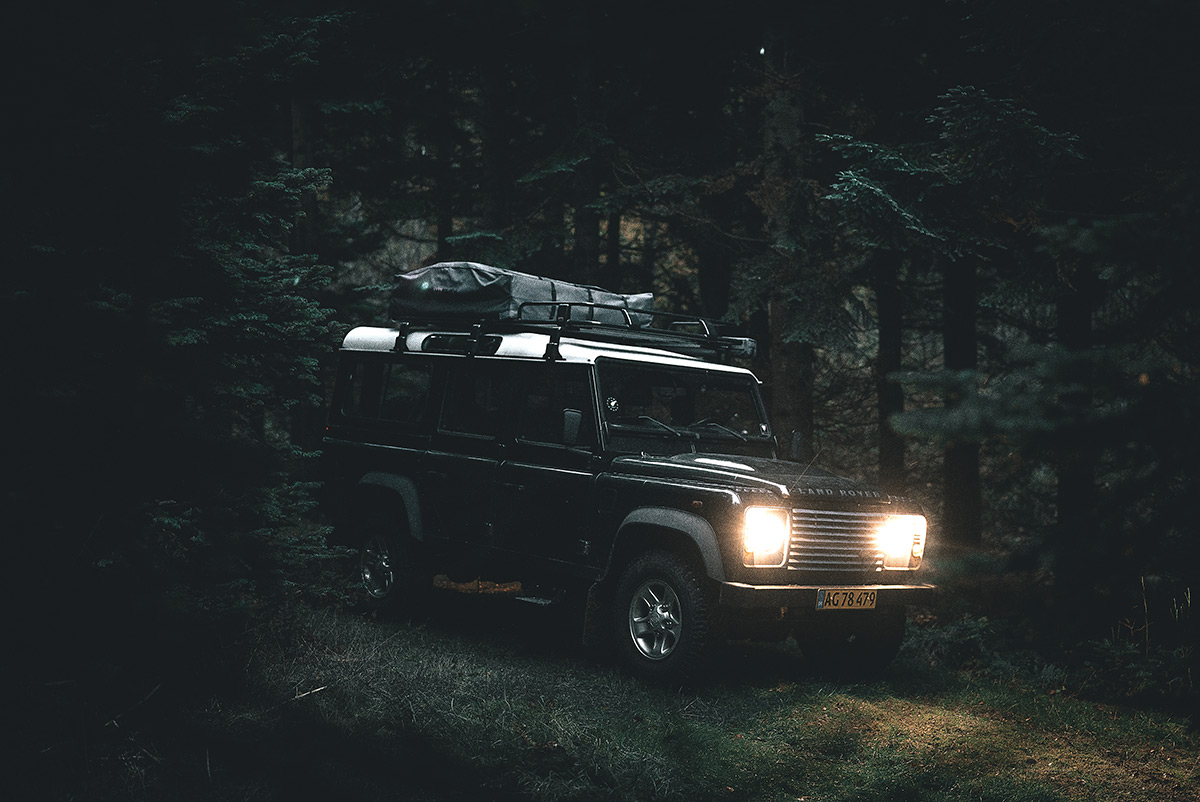 The Land Rover is fitted with a roof tent and packed with outdoor gear for an overnight stay in the wild, in a place that's totally exclusive just for the two of you. The Land Rover sleeps two and has firewood and boating equipment packed for you in the car.
At reception you will be given the key to the Land Rover and a map showing where to camp.
Then you'll go for a drive along roads that are not open to the public.
Small secret roads and cow folds must be passed before you find your spot on the edge of Møns Klint.
Here you camp, greet the cows, cook over a fire and enjoy the freedom of some of Denmark's finest nature.