Welcome to our world. We really look forward to welcoming you to Camp Møns Klint. We believe that a basic philosophy and hosting with space and authentic moments for both children and adults create the best holiday experiences. The undulating landscape, which is natural, raw, and quiet all at the same time, will bring you down to Earth and back to the authentic Danish nature; far removed from the hectic everyday life at home.
For many generations, the campsite has been run with great love and passion for nature, which has always been our priority.  Welcome to Camp Møns Klint.
BRINGING PEOPLE
BACK TO NATURE
SINCE 1954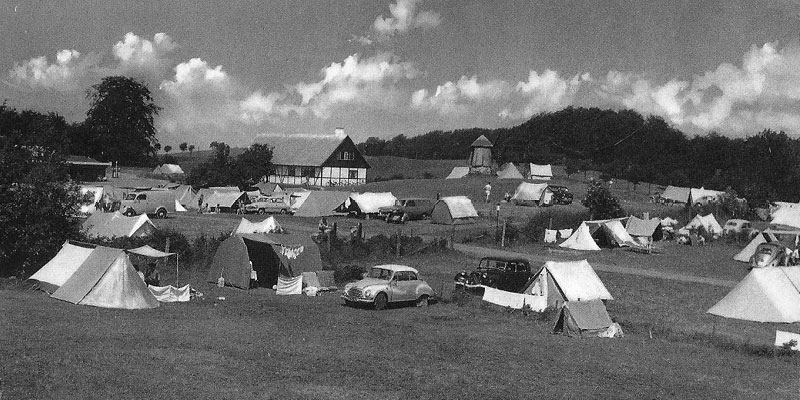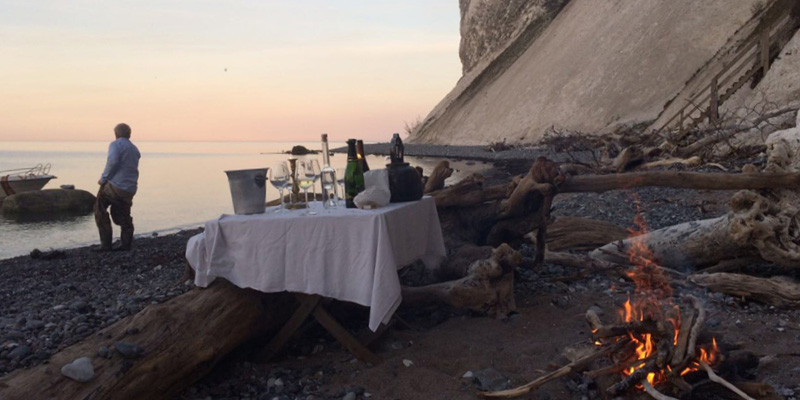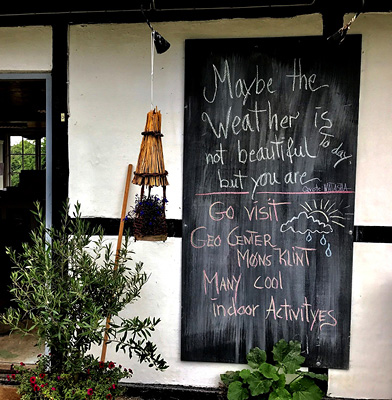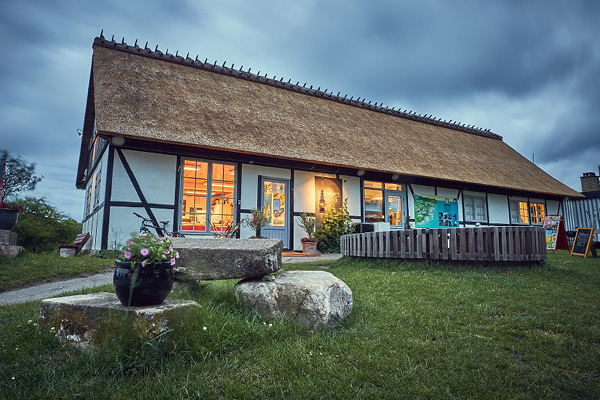 OLE ESKLING
Resort Manager og tidligere professionel sejler, skiinstruktør, destinationschef m.m.
Idag er det heste og jagtridning der er hans store passion.
Ole er opvokset på kanten af klinten og har altid mixet Møns Klints natur med eventyr. Han kender alle ruterne i skoven både til hest, MTB eller til fods
Det gælder også på  havet, hvor han bruger meget af sin fritid i sin båd ude foran klinten.
SASCHA BENDIX
Sascha er bosat på Møns Klint med sin familie og bruger dagligt klinten som sin legeplads. Sascha er interesseret i og har arbejdet meget med geologi, fossiler, fiskeri, trailløb, mountainbike, og outdoor-livet er blevet en livsstil for hende.
Hos Sascha er naturen drivkraften.
Som tidligere naturguide kan hun bestemme de fleste fossiler fra klinten og giver gerne gode råd, uanset om det drejer sig om MTB-ture, vandreruter eller fossiljagt langs klinten.
ISABELLA LUNDQUIST
For Isabella har det aktive liv altid haft en stor  betydning. Isabella tog sine første skridt på en båd, og hun føler sig derfor godt hjemme på vandet.
Hun har tidligere opnåret store resultater inden for ridesporten og har i mange år konkurreret og været på landsholdet i mounted- games. 
Idag rider Isabella jagtridning og har allerede nu  gennemført flere Hubertusjagter i Dyrehaven.
Foruden ridning har hun en voksende passion for mountainbike og trailløb.